The COVID-19 pandemic has caused significant changes in our daily lives.
With more people concerned about their health and fitness, the use of vitamins and supplements has skyrocketed. In fact, the nutritional supplement industry experienced its highest growth in over two decades in 2020, with a 12.1 percent increase. This trend is expected to continue into 2021 and 2022, with many people looking to supplement their health. That being said, you may be wondering which supplement trends are at the top of the list.
The following are the top 7 vitamin and supplement trends for 2022
1. Stress SOS
The year 2021 was filled with stressful, life-changing events, which contributed to an increase in mental health issues and stress among people of all ages.
As a result, many people are turning to supplements to help them cope with their mental health issues. In fact, Coherent Market Insights predicts an 8.5 percent growth rate in the brain and mental health supplement market over the next six years.
Furthermore, plant-based adaptogens have gained popularity due to their potential to support the body's stress response. Popular Ayurvedic herbs include ashwagandha and Rhodiola, which may reduce anxiety, cortisol levels, and mild depressive symptoms.
Although these ingredients may be beneficial to your mental health, you should always consult a healthcare provider before beginning any new supplements, especially if you are already taking medications for depression, anxiety, or other mental illnesses.
Here are some products you can buy:-
a) Nature Made Ashwagandha
Each convenient, small capsule contains 125 mg of ashwagandha extract to aid in stress reduction.
b) NOW Supplements Rhodiola
Each capsule contains 500 mg of Rhodiola, a natural adaptogen that may aid in stress management.
c) Yogi Tea Comforting Chamomile Tea
Each tea bag contains 1,500 mg of chamomile. This flower may help to relieve mild tension and promote relaxation before going to bed.
d) Klaire Labs Magnesium Glycinate Complex
Each capsule contains a 100-mg chelated magnesium glycinate and magnesium oxide blend.
e) BioEmblem Triple Magnesium Complex
This magnesium supplement contains chelated magnesium citrate, glycinate, and malate, which help with relaxation and stress relief. Magnesium is provided in the form of two capsules, each of which contains 300 mg.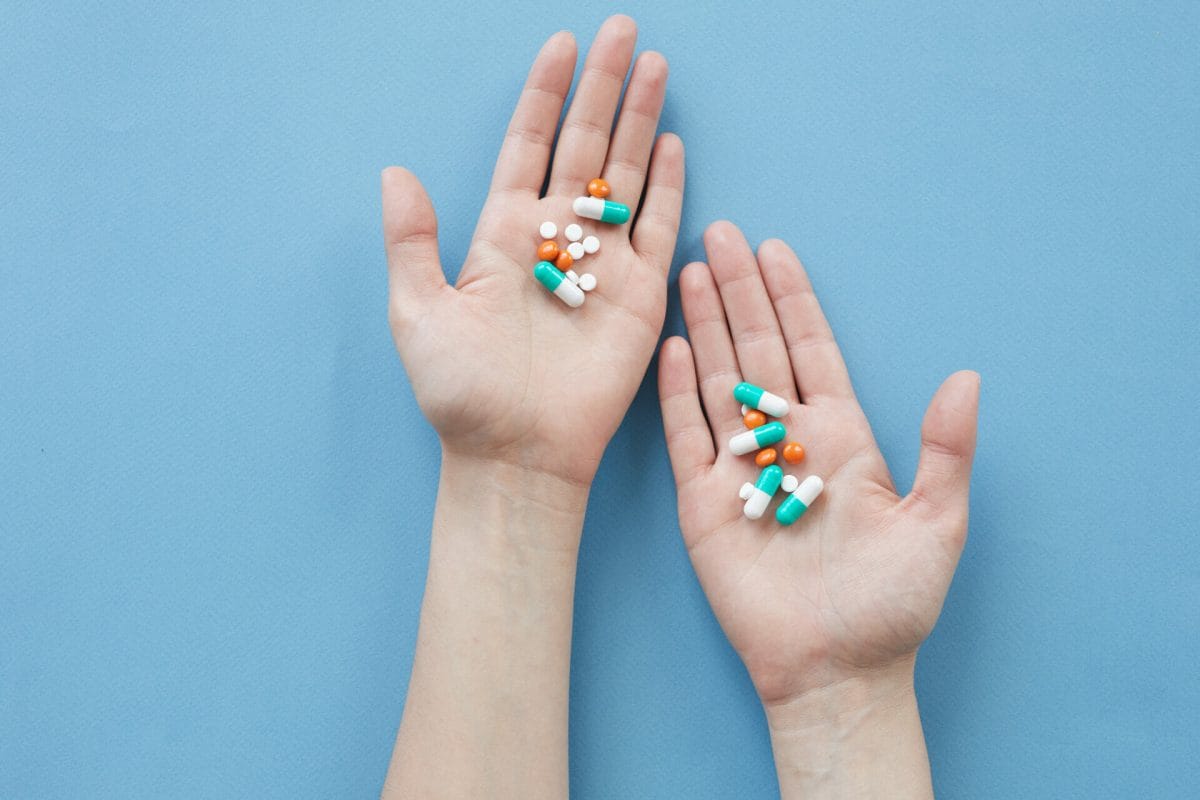 2) Beauty Support
This year, beauty and skincare supplements are expected to grow significantly. Treating skin issues from the inside out will become a growing priority, whether it's a scoop of collagen in a smoothie or a pinch of turmeric on a salad. Besides, dietary supplements are available in a variety of forms, including tablets, capsules, gummies, powders, drinks, and energy bars. For instance, Vitamin C tablets. According to Google Ads, search inquiries for collagen increased 33% from March 2020 to December 2020, indicating an increased interest in beauty as a subset of the supplement industry.
Collagen peptides, vitamin C, omega-3s, hyaluronic acid, ceramides, and antioxidant-rich green tea and vegetable blends are among the top beauty-boosting ingredients. A diet high in collagen peptides, vitamin C, and omega-3 fatty acids, in particular, has been linked to better skin health and fewer signs of aging, such as wrinkles and fine lines
Despite their popularity, these supplements will not compensate for poor skincare and lifestyle habits. Wearing sunscreen every day, getting enough sleep, exercising regularly, and eating a nutritious diet are all essential for healthy skin.
Here are some products you can buy:
a) Vital Proteins Hydrolyzed Collagen Peptides
Vital Proteins is a well-known collagen brand that sells powdered hydrolyzed collagen peptides. This powder is simple to incorporate into the water, smoothies, coffee, or any other food or beverage.
b) HUM Nutrition Collagen Love
HUM Nutrition Collagen Love contains collagen peptides, hyaluronic acid, and vitamin C to promote skin health and reduce the appearance of fine lines.
c) Webber Naturals Collagen 30 Tablets
Verisol Bioactive Collagen Peptides are claimed to be small forms of hydrolyzed collagen in this product. To further support healthy skin, the company also sells this supplement with ceramides, biotin, or hyaluronic acid.
d) Nature Made Fish Oil and Vitamin D Softgels
This fish oil supplement contains 600 mg of EPA (eicosapentaenoic acid) and DHA (docosahexaenoic acid), two important omega-3 fatty acids that promote skin health. It also has 1,000 IU of vitamin D3 in it.
e) Nordic Naturals Omega-3
Nordic Naturals offers a high dose of EPA and DHA in the form of 1,100 mg per softgel. This product has a lemon flavor, which is good news for those who don't want a fishy aftertaste.
3) Immune System Health
The immune system is a complicated network of cells and proteins that protects the body from infection. The immune system keeps a record of every germ (microbe) it has ever defeated in order to quickly recognize and destroy the microbe if it re-enters the body. Immune system dysfunction can result in allergic diseases, immunodeficiencies, and autoimmune disorders.
The COVID-19 pandemic taught us all to put our health first. As a result, there has been a reported 50% increase in consumers seeking immune-supporting supplements. Supplements containing zinc, selenium, B complex vitamins, and vitamins C and D are likely, as are alternative health remedies such as elderberry, echinacea, astragalus, turmeric, and ginger.
Furthermore, some industry experts believe that medicinal mushroom extracts will join this trend. Chaga, cordyceps, lion's mane, and reishi mushrooms, in particular, have been used in traditional medicine to boost the immune system.
4. Vitamin D
Vitamin D is both a nutrient that we consume and a hormone that our bodies produce. It is a fat-soluble vitamin that has long been known to aid the body's absorption and retention of calcium and phosphorus, both of which are essential for bone formation. In addition, laboratory studies show that vitamin D can inhibit cancer cell growth, aid in infection control, and reduce inflammation. Many organs and tissues in the body have vitamin D receptors, implying important roles beyond bone health, and scientists are actively investigating other possible functions.
Few foods contain vitamin D naturally, though some are fortified with the vitamin. Because it is difficult to consume enough vitamin D through food, most people prefer to take a supplement. There are two types of vitamin D supplements: vitamin D2 ("ergocalciferol" or pre-vitamin D) and vitamin D3 ("cholecalciferol").
This vitamin, in particular, made headlines in 2020, as several studies linked low vitamin D levels to an increased risk of COVID-19 complications. While your skin produces vitamin D naturally when exposed to sunlight, concerns about ultraviolet (UV) rays and regional sunlight limitations have led many consumers to supplement with vitamin D. Vitamin D production in the skin is the primary natural source of vitamin D, but many people have insufficient levels because they live in areas where sunlight is limited during the winter, or because they have limited sun exposure due to being indoors much of the time. Furthermore, people with darker skin have lower blood levels of vitamin D because the pigment (melanin) acts as a shade, reducing vitamin D production (and also reducing the damaging effects of sunlight on the skin, including skin cancer). Notably, the vitamin D market is expected to grow by 7.2% by 2025.
Here are some products you can buy:
a) Nordic Naturals Vitamin D3 Gummies
Nordic Naturals provides a convenient and tasty vitamin D3 gummy that contains 1,000 IU per gummy.
b) Thorne Vitamin D3/K2 Drops
Thorne Research's liquid drops combine vitamins D3 and K2. A 2-drop serving contains 1,000 IU of D3 and 200 mcg of K2, respectively.
c) Pure Encapsulations Vitamin D3
Most vegan vitamin D supplements are D2, which is less effective than D3 at increasing vitamin D levels in your body. Pure Encapsulations provides a convenient algae-based D3 supplement.
d) Garden of Life Vitamin D3
Garden of Life sells 2,000 IU vitamin D3 chewable tablets made from algae.
5. More enjoyable supplement experiences
Consumers are looking for more convenient and enjoyable supplement experiences, which will necessitate a shift away from traditional pills. Flavored gummy vitamins for people of all ages, in particular, will continue to gain popularity.
Furthermore, consumers can expect companies to provide a variety of ways for them to consume other supplement products. Collagen peptides, for example, are now available in powders, flavored drinks, capsules, and gummies.
Companies will be expected to create products that fit seamlessly into your daily routine as supplements are now considered to be part of a healthy lifestyle.
6. Trustworthy companies
Consumers who are health-conscious are becoming more knowledgeable about their own health requirements. At the same time, they're tired of misleading or false health claims, which has led to an increased distrust of the supplement and pharmaceutical industries.
Companies will be expected to be transparent and honest about their products, disclosing not only their ingredients but also their efficacy, safety, and absorption, with 59 percent of people reporting that they'd gladly pay more for a brand they trust.
Companies may also be held accountable for ensuring that their health claims are supported by science, as the industry's growing distrust stems from companies making claims with little to no scientific backing.
This ongoing expectation of trust and transparency will almost certainly lead to consumers turning to health professionals and online forums to weigh in on product quality and call the shots on acceptable supplement industry practices.
7. Nutrition for pets
Individuals are becoming experts on which vitamins their bodies require, and they are also ensuring that their family members, including their pets, are meeting their nutritional needs.
It's significant because providing the best food possible is one of the most direct ways any pet owner can influence the longevity and quality of life of their pet. The quality of the food you feed has a direct impact on the health of your pet. The keyword here is quality, specifically the quality of the ingredients used to make the pet food you feed. The old adage "you are what you eat" applies to our pets just as much as it does to us. A higher quality of life is provided by better quality foods made with higher quality ingredients. Fewer skin conditions, less itching, fewer ear infections, shinier coats, less inflammatory bowel disease, better muscling and muscle tone, stronger bones, more energy, a better temperament, and other immediate physical benefits of better nutrition are the result. Dogs are happier and more content in general.
Better nutrition boosts the immune system and improves long-term health by putting less strain on the organs of the pet. Toxins such as chemicals, preservatives, dyes, and other non-supportive elements of the pet's food must be removed from the body by the kidneys and liver. At the same time that their bodies are working so hard to remove these, they are often malnourished because the food they are eating is full of fillers or by-products that make them feel full but do not provide the nourishment required for a healthy body.
Supplements and pet food products
Supplements and pet food products to relieve anxiety, treat skin problems, and improve gut health are among the fastest-growing categories in the pet industry. According to Future Market Insights, the pet dietary supplements market will be worth $3.78 billion by the end of 2022.
Several changes are expected in the vitamin and supplement industry in 2022. Following the life-altering pandemic, we'll see more supplement companies focusing on nutrition for both the mind and the body, as well as being more transparent about the ingredients they use. While these trends are exciting, it is critical to consult with your healthcare provider before experimenting with new supplements. As a dietitian, I am excited to see positive changes in the supplement industry toward a more comprehensive, evidence-based approach.